The new 2019 Mitsubishi Outlander found at Shortline Mitsubishi in Aurora, CO comes with many safety features that will make your drive a fun one while keeping safe on the road at the same time.
Lane Departure Warning

The Lane Departure Warning (LDW) system uses an onboard camera to monitor lane position in front of the vehicle audibly and visually, alerting the driver if it detects the vehicle leaving its lane unintentionally.
LED Auto High Beam Headlights

You don't have to worry about switching between low and high beams when driving in areas where the lighting can change sporadically. The 2019 Mitsubishi Outlander's LED Auto High Beam Headlights will do the work for you by adjusting the brightness level depending on the light (or lack thereof) automatically.
Adaptive Cruise Control

Available on the 2019 Outlander, Adaptive Cruise Control (ACC) uses radar technology to judge the distance between you and the vehicle in front of you. The system helps you maintain a safe driving distance. If the vehicle in front moves out of your lane or goes beyond your set speed, ACC will resume your set speed.
Mult-View Camera System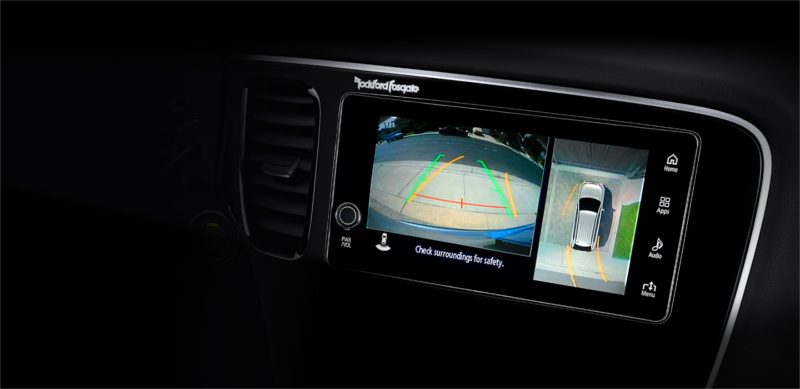 The Mutli-View Camera System uses multiple cameras around the Outlander to create a composite, bird's eye view or your Outlander. The cameras also give you a wide-angle view helping to show what's directly behind you.
Rear Cross Traffic Alert

When the Rear Cross Traffic Alert system detects a vehicle approaching from the side while you're back up, the warning lights on both side mirrors will blink, a buzzer will sound to alert you and a warning message will appear on the information screen of the color multi-information display.
Blind Spot Warning and Lane Change Assist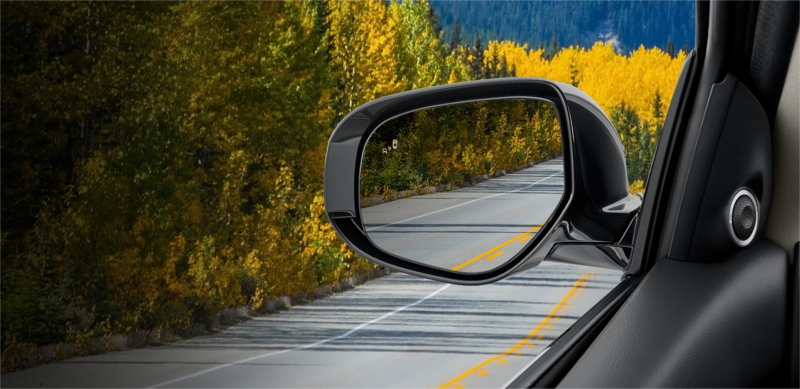 Together Blind Spot Warning and Lane Change Assist alert you when a vehicle is in or approaching your blind spot. When a vehicle in the next lane is traveling at same speed or faster in the detection areas, a warning light will illuminate on the corresponding side mirror. If your turn signal is on, the warning light on the corresponding mirror will blink and the system will beep three times to alert you that it is unsafe to change lanes.
Forward Collision Mitigation

The Forward Collision Mitigation (FCM) system utilizes both laser radar and camera technology to determine if a frontal collision with a vehicle or pedestrian is imminent. If so, it warns the driver with audible and visual signals, and automatically applies moderate to emergency braking to reduce the severity of the collision and, if possible, prevent the collision.
Rise Body Construction

Mitsubishi's Reinforced Impact Safety Evolution (RISE) body utilizes crumple zones that route and absorb energy during high-impact collisions. Strategic reinforcements at key body points complement its side-impact door beams, giving your Mitsubishi a stable, secure base that's worth its weight in safety.